This is the first installment of a three-part series.
---
*DISCLAIMER*
Yes, this is a women's soccer article referencing a rap album. Yes, there is foul language. Yes, this is your Parental Advisory.
If you're from Chicago and are unfamiliar with hip hop or have been living under a rock the last 4 years, Chance The Rapper is an artist from the south side of Chicago who has been receiving tons of critical acclaim for his new release, Coloring Book. If you haven't heard it yet, go do yourself a favor and download it. It is free.
In Chance's album, he touches on many of his loves. His Family, his Faith, and his City. Although it holds gospel influences, the tracks throughout the album invite you into his world with native Chicago house music influences and juke beats – all guided by a flow uniquely his own. Seriously, go download it.
WHY WOMEN'S SOCCER & HIP HOP?
It's no secret athletes are into music. They use it to motivate their workouts and hype up game days. Here at Backline Soccer we're into a whole bunch of cool shit like WoSo, tacos, and music. So when Chance The Rapper dropped that mix-tape, I immediately downloaded it like the loyal Chicagoan I am. It was released back in May, about a month after the National Women's Soccer League kicked off their historic 4th season.
Similar to athletes, music usually accompanies me whenever I do some kind of writing. So it only seemed appropriate to do a review and remix of the mix-tape that has taken the music world by storm with the squad that literally reps Chicago's notorious stars on its crest, The Chicago Red Stars.  While going through Coloring Book's from start to finish, I will be comparing players from this season's active roster to specific lyrics in its tracks.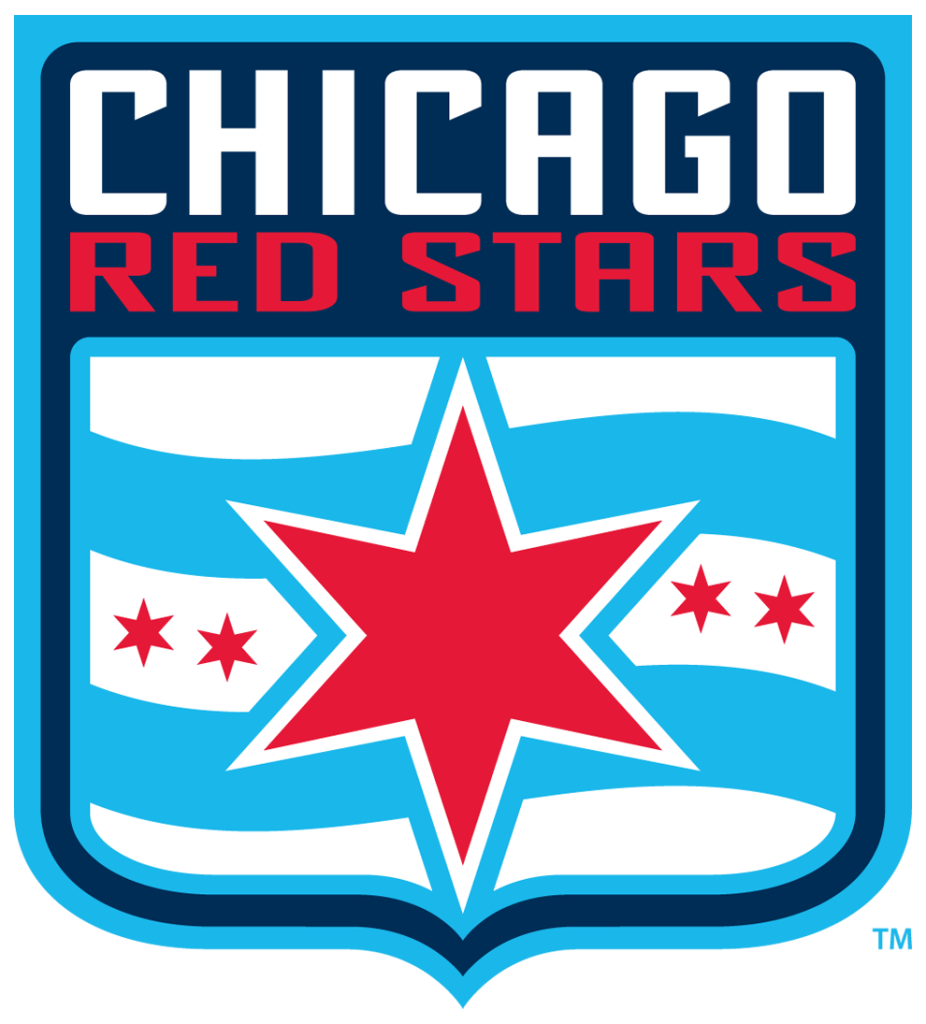 *DISCLAIMER 2*
AGAIN. This album contains a Parental Advisory for Explicit Content. So chill the fuck out. Also, not all players will be used in this WoSo Remix to the album. Mostly active starters and players from this season to date, with some honorable mentions.
---
CHANCE THE RAPPER – COLORING BOOK
ALL WE GOT (FT. Kanye West & Chicago Children's Choir) – "AND WE BACK."  In this track Chance lets us know he's arrived and yet he's never really left us. He touches on the moments in his life at the release of his album and introduces the gospel influences we will hear throughout the album.
The lyric "They don't give nothing away, you gotta fight for your way" will be remixed for Chicago Red Stars Goal Keeper Alyssa Naeher. Granted the 'they' in this line can also be attributed to Chicago's backline as well, however in the event that they do give 'something' away, Naeher is still there to be reckoned with. Just try and fight your way past her.
NO PROBLEM (FT. Lil Wayne & 2 Chainz) – "You don't want ZERO problems big fella."  This song was the first track to get a music video to accompany it after the album released (Angels was first). In it, Chance calls out the major music labels who failed in their efforts to deny him access to the artists he wanted to collaborate with, and his desire to put out the music he wanted to release – for free.
The hypnotizing hook "You don't want no problems, want no problems with me" will be remixed for Chicago Red Stars captain, Christen Press. Press has been referred to as the main component of Chicago's offensive presence on the pitch. Few goalkeepers want to be caught one on one with her on the pitch. Before she got named to the Olympic roster she left the team with four goals, 27 shots on goal, and 42 total shots. You don't want ZERO problems with Press.
SUMMER FRIENDS (FT. Jeremih & Francis & The Lights) – "Summer friends don't stay."  A very somber track that has Chance reminiscing on friends and lives lost in his south side community of Chatham, specifically in summer time in Chicago. In remembering past summers, he acknowledges how they have shaped his present. He collaborates with fellow Chicagoan Jeremih who sings an outro on the track expressing the importance of remaining loyal with those who came up through the trials with you.
The song hits home due to the truth it holds. Some Chicagoland communities have a history with violence. It's not hard to find someone directly affected by it somehow. It is a sensitive subject that should be discussed not glorified. Although difficult to choose a specific lyric from this very moving song, the line "Oh I used to kill em with the long hair" stands out since Chance has referenced his long natural hair in prior songs.
This line will be remixed for Julie Johnston and Samantha Johnson. Along with their fantastic defensive and leadership skills, they both have a strong hair and fashion game. They both do a great job of reaching out and working with youth as well. They have both formed a strong bond as the main center backs of the defense. Johnson has done a great job of filling as the voice of the backline during Johnston's Olympic duty absence. And let's not forget the recent animated short where Johnston tells us how she used to 'kill em with the long hair.'
D.R.A.M SINGS SPECIAL – This track is the shortest on Chance's album. It clocks in at one minute and 42 seconds. It features D.R.A.M and Elle Varner singing a very melodic verse repeatedly, serving as a bit of a lullaby interlude for the album. The track is literally five lines repeated twice: "You are very special. You're special too. Everyone is special. This I know is true, when I look at you."
Due to the short length of this track and its minimal yet significant lyrics, this whole interlude will be remixed for Sarah Gorden.
Drafted second overall for the Red Stars in the NWSL 2016 draft, she hasn't seen much playing time on the pitch this year, logging minutes in only two games so far this season. However, that doesn't reflect her great work ethic or stop her from working on her game. It's not easy being a professional athlete and a mom on an NWSL salary, but somehow she's doing it. We all know she's special and it's a matter of time before we see her on the pitch again.
Honorable Mention: Lori Chalupny. Long time Red Star and retired captain, Chups's jersey was recently retired by the team, so we know how special she is to the Red Stars and Chicagoland fans. Check out her jersey retirement ceremony here.
BLESSINGS – "The praises go up. The blessings come down." A break out song from Coloring Book, Chance literally utilizes this track as his praise song. By remembering God throughout his journey in music, Chance knows that his blessing will come. The refrain that Jamila Woods sings echoes throughout the track like a holy reprise. It is that lyric that we will remix for Casey Short.
Short has been on the Red Stars' radar for years. Initially drafted fifth overall by Boston in 2013, she suffered a season ending injury. Chicago picked up her rights for 2014, but Short had another setback due to injury. After fighting her way back to playing form, she had a successful 27 appearances for Avaldsnes in Norway in 2015. Finally, in 2016, we saw her long-awaited arrival to Chicago.
When you put in the work, you reap the rewards. Her long journey has seen plenty of adversity, but Short has now become a staple in Chicago's back-five, a defense that includes National Team regulars like Julie Johnston and Alyssa Naeher. Coupled with fellow outside back Arin Gilliland, she is one part of a lethal duo. Ultimately, it's not just Short, but the fans who are blessed as well.
We will continue this WoSo Remix as a series. Coloring Book Tracks 6 through 10 and 11 through 14 will be covered in separate parts. Stay tuned!
This was originally posted on