When news broke this morning about Abby Wambach's arrest for driving while under the influence of intoxicants (DUII) in Portland, Oregon the United States Women's National Team players all were quite on the matter.
The Men's National Team players decided to take a less sensible road.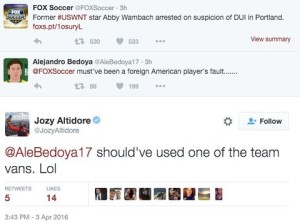 When called out on his behavior decided to lay in on a profanity riddled Twitter reply.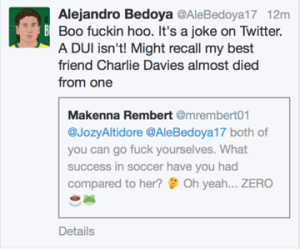 And then decided to prove he had the high road in a pair of pompous tweets.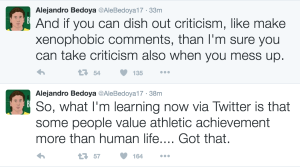 Abby Wambach is not above criticism for this or anything else she's done. But acting as though you are taking the high road after turning the DUII charge into a joke in the first place is repugnant. It shows once again just the air of entitlement around the MNT and it's players.
I can't see a single player on the WNT making any sort of joke about a MNT player or former player's DUII. But then One Nation One Team has always only gone one way.