I am back with my recurring series of The Furt and the Fabulous. A look at the best and worst of the week. Let's dig in.
---
The Furt
Houston is in Major Trouble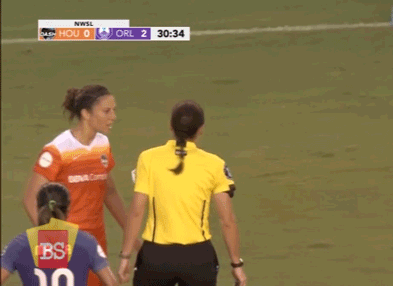 Oh, Houston.
To those who thought former Head Coach Randy Waldrum leaving the Dash would provide the catalyst needed for Houston to start coming together and winning games, I am sorry. And for those who thought Carli Lloyd's return would be the end of the midfield issues, I am doubly sorry.
Right now the Dash seem to be set to make sure Boston doesn't finish in 10th place for three seasons in a row. Their defense looks lethargic, their midfield is a mess, and their finishing hasn't been there most of the season. They have had a few bright spots, their win over Washington being maybe the brightest, but between coaching issues and lack of cohesion, it doesn't look like the Dash are leaving the basement anytime soon. 
Two Clean Sheets Lost in the Last 10 Minutes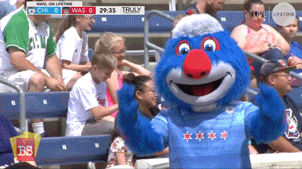 Chicago scored in the 82′, Portland in the 90+5′ on the rebound from a PK given in the dying moments of the game, and Houston scored on Orlando twice in the 89′ and 90+6′. Three games that should have seen three keepers have clean sheets ended with each keeper giving up a goal (and in the case of Orlando, two). None of the three left the pitch with a loss but in the case of Washington, it stripped 2 points away from what could have been a much-needed away victory.
It's not new that some teams are better at scoring late goals. Sky Blue had three game winners past the 80th minute at home for their 3-0 start before they had their first home loss to Portland a few weeks ago. 
The danger with letting a goal in, even if your team wins, will always be how high goal differential is on the list of tiebreakers. Right after head-to-head is goal differential and in Week 9 it might not be so dangerous. But come October the goal let in in the 87th minute could be the difference between playing in the playoffs and watching them from home. 
---
The Fabulous
You Get a Brace and You Get a Brace and You Get a Brace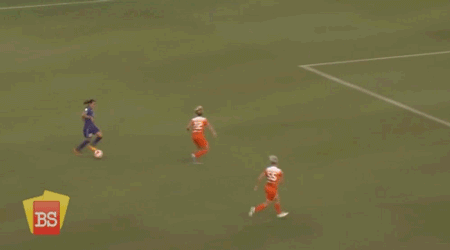 Sam Kerr, Marta, and Kristen Hamilton all ended the weekend with braces. 
Scoring one goal is great but why stop there when you can score a second? The Pride, Courage and Sky Blue all came away with wins thanks in large part to the braces provided by Marta, Hamilton, and Kerr. 
Marta and Kerr having braces isn't all that shocking but seeing such a performance out of Hamilton was a welcome surprise with both Williams and McDonald out of the starting XI. 
Each of the 6 goals was great but Sam Kerr wins the best celebration after scoring with her trademark backflip. 
The @samkerr1 goal & flip from @kat_jen_insane's POV. pic.twitter.com/aPPyPdTlJR

— Cloud 9 (@Cloud9SBFC) June 18, 2017
NWSL Coaches Have Become Awesome on Twitter
The NWSL coaches have really picked up their game this year on Twitter. While not indicative of on-field performance it is a welcome sight to those of us who enjoy a little Twitter banter.
Below are just a few of my favorites.
Massive 3 points on the road last night. Special shout out to our dedicated supporters who travelled all the way to Houston to cheer us on! pic.twitter.com/AegRO5FZG2

— Tom Sermanni (@TomSermanni) June 18, 2017
You guys are the best. Thanks for braving the rain and helping us to the three points last night! pic.twitter.com/7fIvzGojfi

— Tom Sermanni (@TomSermanni) June 4, 2017
Thought all day yesterday was Wednesday. Realizing today is Tuesday has messed me right up! pic.twitter.com/8lRbmm6lHg

— Laura Harvey (@LH1505) June 13, 2017
It's Gameday. Let's make it Reign #tryingtocompetewithtommy #gottotry #heiscoolerthanme #butiamcoolerthanmark pic.twitter.com/92LLelzG0e

— Laura Harvey (@LH1505) April 22, 2017
Is this what all the cool kids are doing? @SkyBlueFC game day in Boston! #StrongAsOne pic.twitter.com/oyhET9z7NE

— Christy Holly (@christyeholly) April 23, 2017
Best part of the game, getting to speak briefly to @RiverboatRonHC after warm ups! I'm a diehard @ChicagoBears fan, what can I say!#85BEARS

— Rory Dames (@dames_rory) May 22, 2017